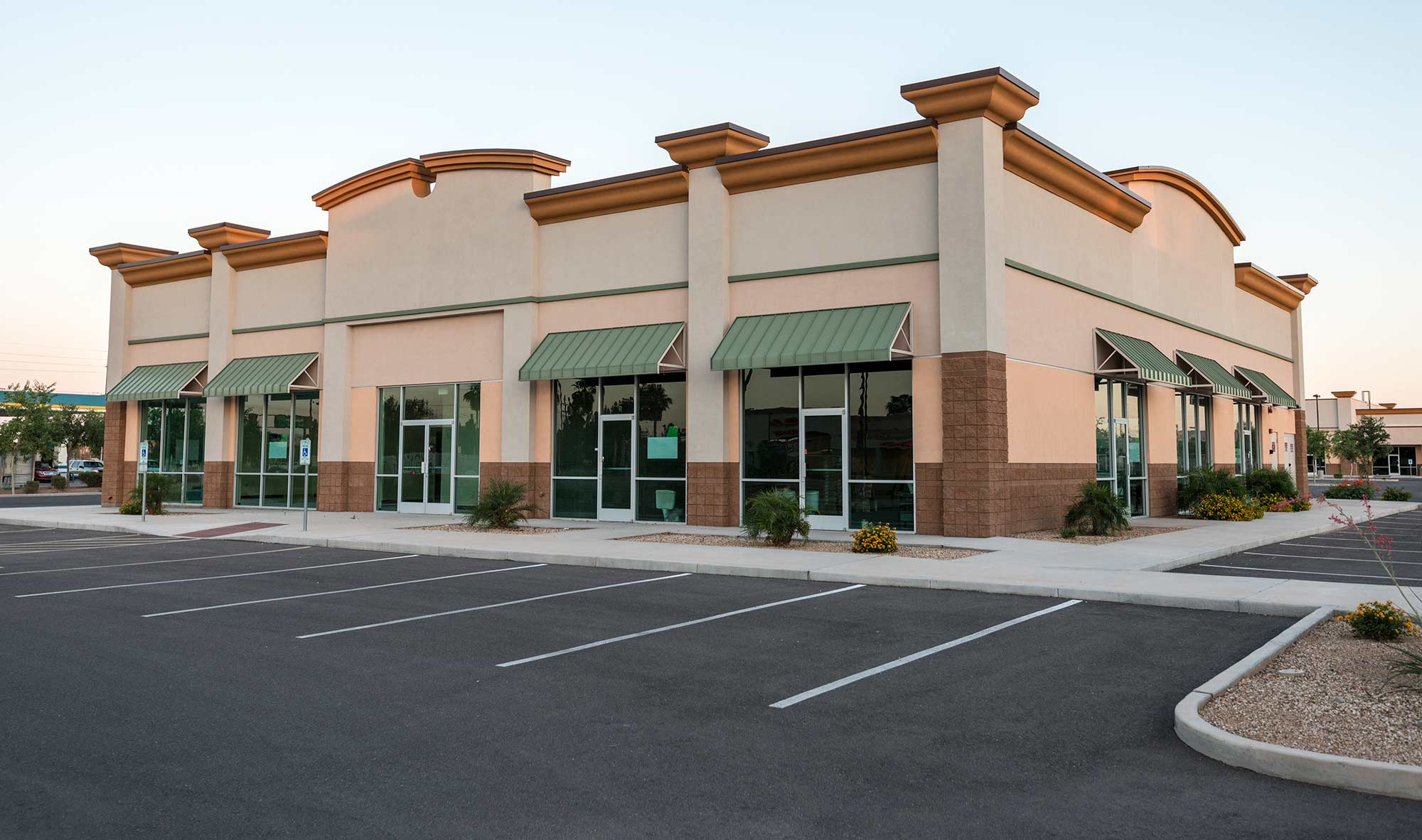 Curb appeal should make a strong first impression. But if your building exterior is standing in your way, then there's only so much your property can do. Pave the pathway to a professional and inviting property with support from Reyco Pressure Washing & Sealing, LLC. Our building washing service will get your curb appeal into top gear!
Complete Exterior Cleaning
With our building washing solution, curb appeal is right around the corner. Our technicians deliver complete service that will:
Remove mold, mildew, and algae: Spore-borne growth isn't just an eyesore – it can also trigger a major infestation issue down the road.
Wash away dirt and streaks: We remove debris and buildup from your building exterior, so you can count on a refreshed aesthetic – and a result that will last.
A Giant Leap for Curb Appeal
Your building is perpetually under attack from the elements. When in climate weather creeps into the forecast, your exterior bears the brunt of its damage. When pollen, dirt, and debris are in the air, your property suffers.
Our team delivers the antidote. Using a professional pressure washing and soft washing solution, we provide the solution your property needs for curb appeal that lasts. We utilize:
Advanced pressure washing technology: Our team invests in the best. With pressure washing and soft washing equipment to guide our services, we ensure that your building exterior gets a service that is safe and effective.
Comprehensive cleaning products: We have lived and worked in the region for years. We know what most impacts your building exterior; we know what cleaners are needed to combat the issue.
Certified technicians: Every member of our pressure washing team has training, experience, and professional accreditation. We also have a long list of successful building washing services under our belt, so you know you're getting an authentically professional solution.
With Reyco Pressure Washing & Sealing LLC, your property will live up to its full potential of curb appeal. But the most important part? That curb appeal will be built to last!